Some of the most played games at online casinos these days include bingo and slots. Both games come in many shapes and sizes and players enjoy them on a regular basis. Bingo is a game of chance and luck that people play in land-based halls and online. No matter how you play it, one thing is for sure - bingo will provide you with a lot of fun and will bring people together. On the other hand, slot games are among the easiest games you can play at an online casino. You just have to spin the reels and wait for identical symbols to appear in a certain pattern. That pattern is called a payline and you'll receive a particular reward depending on the value of the symbols.
Therefore, if you enjoy playing both bingo and slot games, we recommend you to check Slingo. If you cannot decide which game to play, Slingo is the best choice for you. In fact, a new Slingo game is on its way, which will be a crossover between standard Slingo games and the mega-popular Starburst slot. In this article, you'll learn more about Slingo, as well as read our Slingo Starburst Review. Let's jump right into it!
What is Slingo?
Slingo games are fun, exciting, easy to play, and ideal for bingo and slot fans. Slingo is a game that is a combination of 75-ball bingo and a five-reel slot. In Slingo, you play on a 5x5 grid which reminds of a bingo card, and there are reels below the grid. Unlike bingo and slots, Slingo is a relatively new game and was introduced in 2015 by Gaming Realms. In Slingo, you don't have a bingo caller that is calling out the winning numbers, but instead, the numbers are given to you by the reels. You have to spin the reels and they will reveal five numbers or symbols.
Starburst Slot
One of the most popular online slots of all times that is widely played for many years is the Starburst slot by NetEnt. Access any online casino or a bingo site and you will notice that the Starburst slot is always featured on the homepage. That is because Starburst is almost always associated with free spins that are given to new players as part of the welcome package.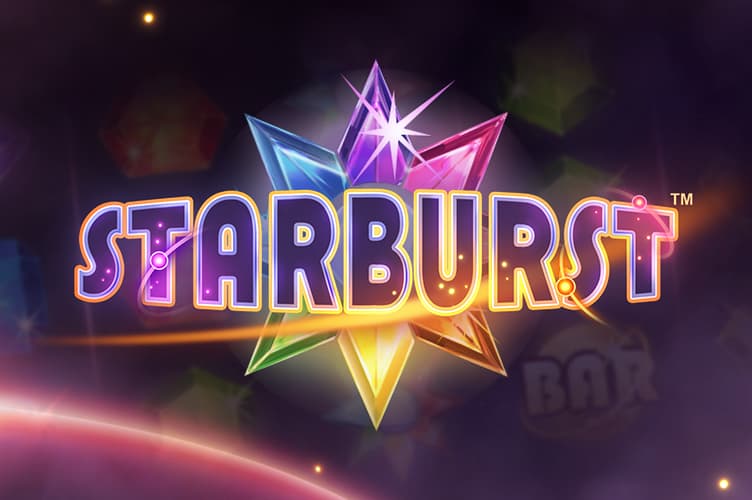 It's a well-designed online slot with gems in different colours, so you can expect to find high-quality graphics and gameplay. The game has 5 reels, 3 rows and just 10 paylines, but comes with lots of reel action and features. The maximum possible win has been estimated at 50,000x the stake and you can start spinning the reels with betting options from £0.01 up to £100 per spin. In addition, Starburst has a couple of interesting features that can bring you the biggest winnings, including the 'Win Both Ways' feature that allows players to land winning combinations from both sides, from left to right and from right to left.
Slingo Starburst Review
Now that you've learned more about Slingo and the most popular online slot on the market - Starburst, it's time to introduce you to Slingo Starburst. As it was announced, Gaming Realms has teamed up with NetEnt and concluded a multi-year agreement to combine one of the world's most iconic slots with the mechanics of Slingo games. It's expected that Slingo Starburst will have the same design as the Starburst slot, and will also include a 5x5 grid which reminds of a bingo card, as well as reels below the grid. We believe that Slingo Starburst will become one of the most played Slingo games online, thanks to the popularity of the Starburst slot.
Currently, Slingo Starburst is not released and we don't have much information about it. Once the game is live, we will update our Slingo Starburst Review and include all details that you'd like to know about this game.
Start Playing Slingo Today
While you wait for Slingo Starburst to be released and our Slingo Starburst Review to be updated, why not try playing some other Slingo games available at our bingo sites? Or, if you're looking for some new and fresh bingo games, make sure to check the new bingo games to play in 2021 and discover the best one for you. And of course, if you don't have enough time to search for bingo sites, you can always turn to Bingo Scanner and play at some of the recommended websites. You can always be sure that you'll be depositing and playing in a safe and secure environment. The fun is guaranteed!
Here at Bingo Scanner, we feature the best new bingo sites that are currently available. All of the sites that we recommend are safe and secure and offer plenty of bonuses and games to the players. In fact, We don't just look at the homepage of a bingo site. In fact, we make an in-depth review and test each site individually, before we put it in our list. Therefore, you can be sure that you'll be playing at a reliable site!
Most bingo players turn to Bingo Scanner's best bingo sites to find the ideal one for their needs. Are you going to let us help you to find the greatest bingo site for you?