Bingo is a game of chance and luck that most of the people associate with fun. That is because bingo is a social game that brings people together, it's a very social game so it allows people to communicate with each other and enjoy their time together. This game is loved by people of all ages, all over the world. Plus, besides its social benefits, playing bingo also has mental benefits as it positively affects your brain - it improves the memory and boosts the cognitive function.
Thanks to the popularity of bingo, today we have online bingo, played at online bingo sites. In fact, online bingo has become even more popular than the land-based bingo which resulted in launching hundreds of bingo sites on a regular basis. On these sites, you can play many different types of bingo games and never get bored. For example, one of the most popular game of bingo is British Bingo - 90-ball bingo. Another common type of bingo game that is regularly found at bingo sites is the American Bingo, also known as 75-ball bingo. As a matter of fact, each country where bingo is played on a daily basis has its own unique bingo game. As such, we have games like Irish Bingo and Australian Bingo.
The New Year has started and the popularity of online bingo hasn't stopped. For that reason, software providers are working hard to keep up with the demand and produce more innovative and unique bingo games. Here at Bingo Scanner, we did in-depth research and found the best new bingo games to play in 2021. They are fun, dynamic, and have some interesting features. So let's start with the best bingo games that you should try playing in the new year!
Spirit Twister Bingo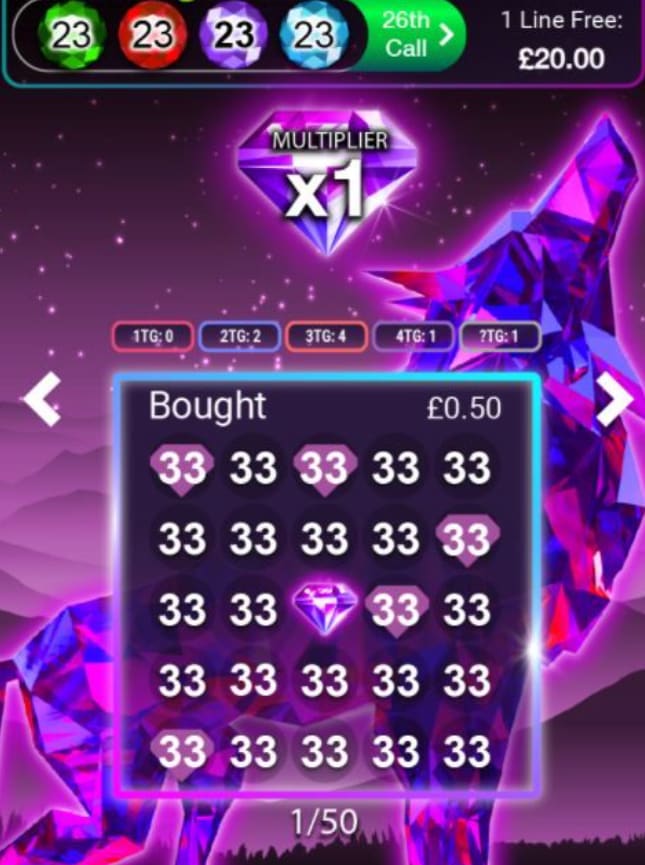 The Spirit Twister Bingo game is developed by Playtech. Playtech has a long history of producing top-notch bingo games as well as of supplying the world's greatest bingo brands with quality software and the ultimate bingo experience. So, you can expect the Spirit Twister Bingo game to provide a lot of fun and entertainment. There is not plenty of information about the gameplay of Spirit Twister Bingo, but from what we can see in the screenshots, it's going to be a modern-looking game that combinates bingo and slots. You can notice the illustrated wolf in the background of the bingo ticket, which is impressive. Also, it seems like Spirit Twister Bingo is going to be played on a 5-5 layout, which means that it will feature five rows and five columns, making 25 fields in total.
Autodromo Bingo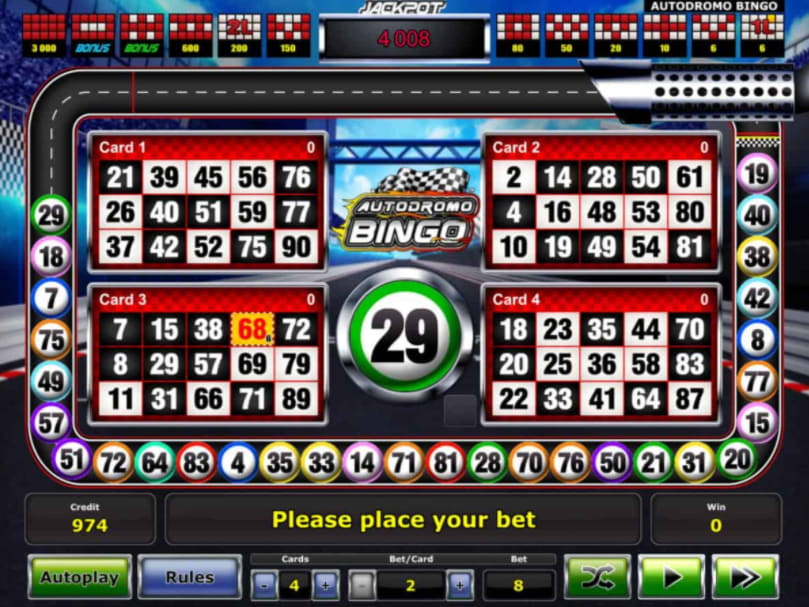 Take your position and get ready to start your engines in Autodromo Bingo. This game provides a high-octane bingo experience and allows players to play with up to 4 bingo cards, 30 regular balls and 11 extra balls. The Autodromo Bingo game is provided by Greentube and is a 60-ball bingo game. As you can see from the image, Autodromo Bingo is an adrenaline-filled game, ideal for racers and bingo lovers. It gives you the opportunity to pick up a joker ball and has a Bonus Race feature.
To trigger the Bonus Race feature, you need to have two winning patterns. Then, you'll be taken to the racetrack where you'll need to select one of the four offered cars. The cars will race for four laps and you will be awarded a particular prize, depending on your finishing position.
Furthermore, there is the Extra Ball feature, which allows you to buy a total of 11 extra balls in Autodromo Bingo. These balls can be bought when you have a total possible win value of 40 times your bet. You will be able to see the cost of each extra ball and can decide if you want to buy it or to collect your winnings. What's more, the Autodromo Bingo game can award the luckiest players with Extra Balls for free.
Finally, Autodromo Bingo comes with the Joker Ball feature which can randomly appear upon buying an Extra Ball. When this happens, you'll have the chance to select the ball you need the most. And that's not all - there is a bingo jackpot which can be won if bingo is achieved with a maximum of 30 balls. Interesting, right?
Beeingo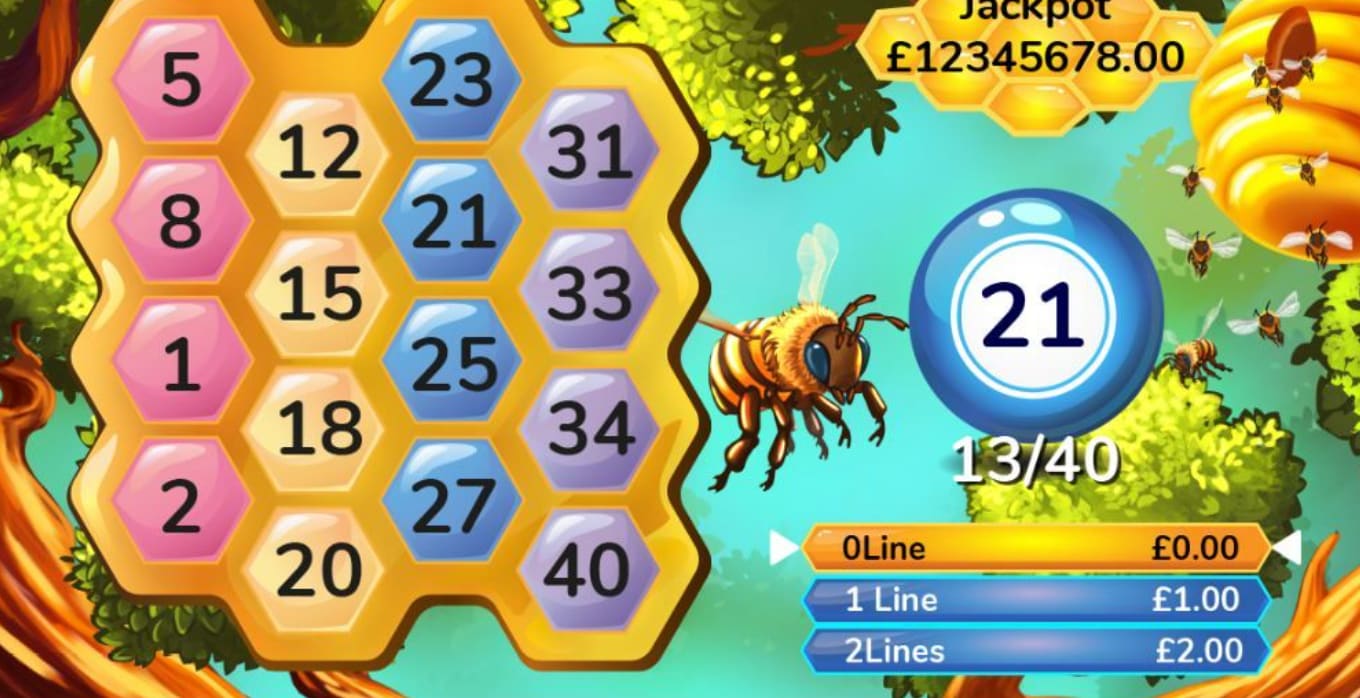 The Beeingo bingo game is another release from Playtech. It's expected to be launched in February 2021 so we will update its review once we have more information. As you can notice from the screenshots, Beeingo is all about bees and bingo, so if you're a fan of this type of games, you should give this one a try. The bingo numbers are beautifully placed inside a honeycomb-shaped grid that consists of 16 fields in total. On the right side of the grid, you will see the winning patterns and their value, as well as the called bingo numbers. All in all, it looks like a very interesting and promising game, so we will come back to it once it's officially released by Playtech.
Bingo Rancho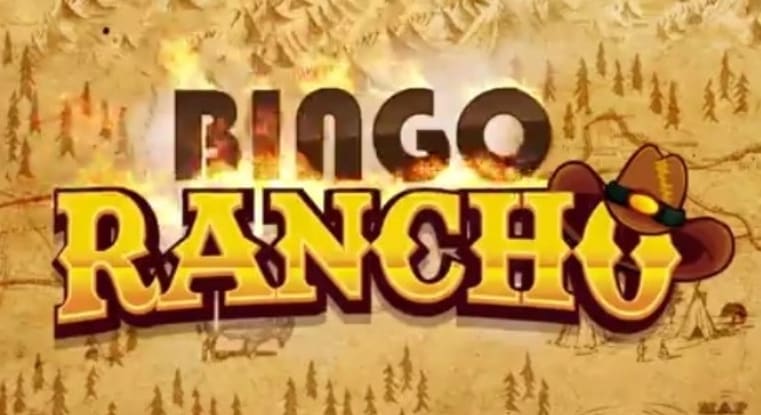 Get ready to go on a ranch and play the exciting Bingo Rancho game from FBM. It's expected to be launched in February 2021 so we will update its review once we have more information. As its title suggests, Bingo Rancho is going to be a game revolving around ranches and different animals that ranchers raise on these lands. It will have a 3x5 grid, as well as a Bonus Game and the Extra Balls feature. Similar to Autodromo Bingo, the Extra Ball feature in Bingo Rancho will allow you to buy a particular number of additional bingo balls in order to increase your chances of winning. All in all, it looks like a very interesting game ideal for ranchers, so we will come back to it once it's officially released.
Bingo Fun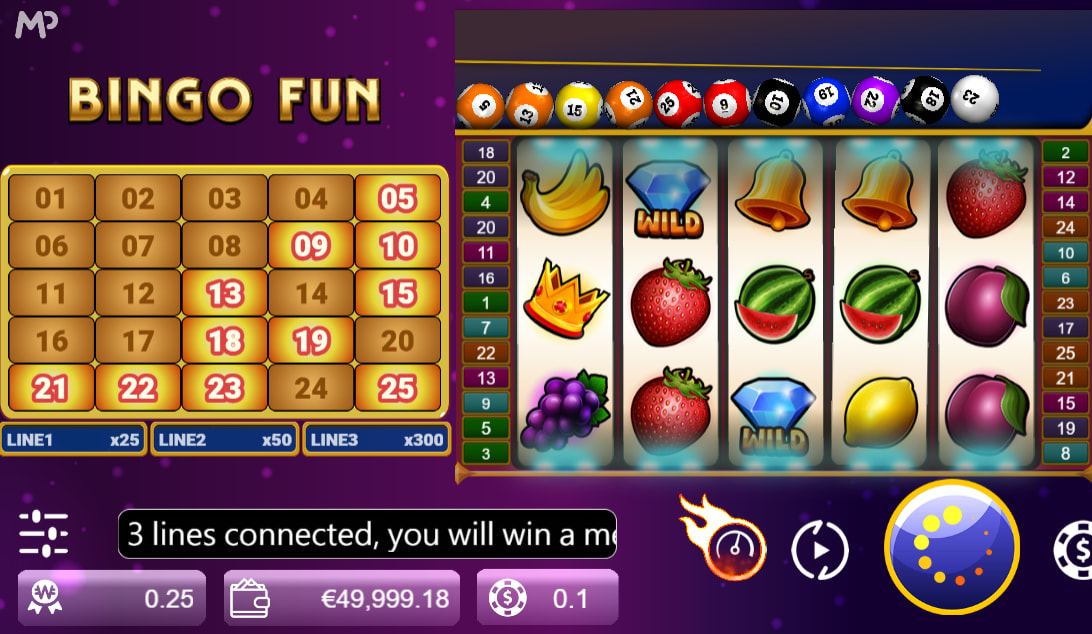 Bingo Fun is a new bingo game released by Manna Play, based on the popular lottery-styled games. It combines both bingo and slots in one game. As a slot, Bingo Fun contains 5 reels and 25 paylines. There are 10 symbols including grapes, cherries, lemons, oranges, watermelons, bananas, strawberries, plums, crowns, and bells. In addition, there's the blue diamond symbol that is a missing symbol helping players finish winning combinations.
On the other hand, Bingo Fun is a bingo game, so it also contains a bingo ticket. Every spin gives you the opportunity to win big prizes. When you find 5 numbers arranged in a row, you will win a grand prize. When 2 Bingo Lines are connected, you will win a super prize. And finally, if you connect 3 Bingo Lines, you will win a mega prize. You need to land wins on the slot machine in order to activate the numbers on your bingo card. Bingo Fun is an innovative game that brings you the best from both bingo and slots. Are you going to try it?
Start Playing Online Bingo Today
Now that you know the new bingo games to play in 2021, you'll probably want to try your luck at some bingo sites and play these exciting bingo games along with the standard ones. If you don't have enough time to search for bingo sites, you can always turn to Bingo Scanner and play at some of the recommended websites. You can always be sure that you'll be depositing and playing in a safe and secure environment. The fun is guaranteed!
Here at Bingo Scanner, we feature the best new bingo sites that are currently available. All of the sites that we recommend are safe and secure and offer plenty of bonuses and games to the players. In fact, We don't just look at the homepage of a bingo site. In fact, we make an in-depth review and test each site individually, before we put it in our list. Therefore, you can be sure that you'll be playing at a reliable site!
Most bingo players turn to Bingo Scanner's best bingo sites to find the ideal one for their needs. Are you going to let us help you to find the greatest bingo site for you?