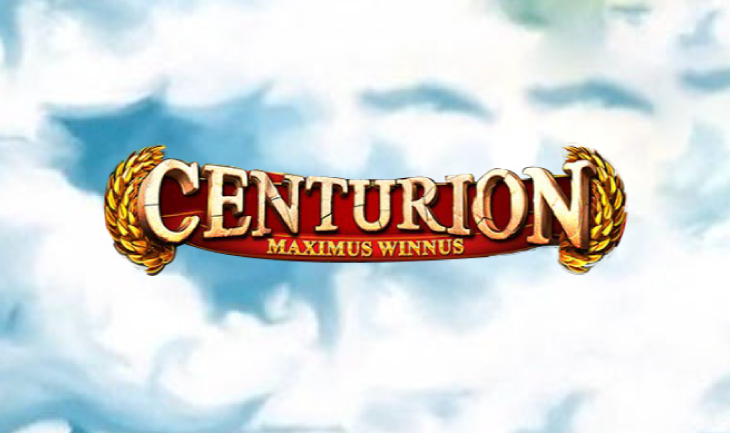 Pros
Plenty of bonus features
Can win up to £250,000
Maximum wager £250
Cons
Hard to trigger the Bonus Wheel
RTP could be slightly higher
Centurion Slot Game
Centurions were very important role in the Roman army. Centurions commanded legions that were sometimes 2,000-men strong. Slots with an Ancient Roman theme are very popular, and the Centurion slot is one such game, developed by Inspired Gaming. The game is truly inspiring, and should you wish to know more about Centurion slots, read through our full and honest review.
Centurion Overview
The Centurion slots full name includes the words Maximus Winnus, which would be Dog Latin for maximum win, and while their Latin might not be totally accurate, it is true that you can win some quite hefty prizes in this game. The layout is quite standard, but there are plenty of bonus levels and unique features that you won't find in other games.
UK players who play conventional slots at brick-and-mortar facilities may already be familiar with this game, as Centurion slots are found throughout the UK in bookmaker shops, land-based casinos and a range of other locations.
Centurion slot features five reels, three rows and 20 paylines. On each side of the reels you will notice classic columns often seen on Ancient Greek and Roman sites. The symbols are also in accordance with the theme. The game starts with an amusing intro which tells you more about the game, presents the bonus features. The game is envisaged as a journey of one centurion through the ranks, in an attempt to climb higher up the military ladder of the Roman Empire.
You will hear a military trumpet announcing every spin and the rest of the sound effects that you will be able to hear while playing are also in accordance with the theme of Centurion slots.
How To Play Centurion
It is easy to play Centurion slots, the game includes basic gameplay options and settings. As there are five reels and 20 paylines, the game is always played with 20 coins. Instead of adjusting coin value, you control the total bet and you can decrease it or increase it by using the + and – buttons. The minimum wager is 20p, or a penny per payline, but you can increase the wager up to £250, which is £12.50 per payline.
Then once you choose the amount that you wish to wager, all that is left is to press spin. If you like to set the reels to spin without your constant intervention, click on Autoplay and a menu will open. There you can set the number of spins, but you can also limit your losses and that will cause the reels to stop spinning once that limit is reached. You can also the reels to stop spinning after a win that reaches a specific amount.
You have the option to mute all sounds in Centurion slots, and there are few other options. The maximum payout in this game is limited to £250,000, so you can't win more than that with a single spin. In the options menu you will also see a question mark and if you click on it, the help menu will be prompted.
How To Win Centurion
The symbols in Centurion slots include both card ymbols, as well as thematic symbols which include Roman objects, insignia and characters. You will need at least three symbols across a payline aligned from the leftmost towards the rightmost reel, except if the symbol in question is the Centurion logo in which case two symbols are sufficient for a win.
For three symbols you can get four or eight coins, unless the symbol in question is the Coliseum in which case you'll receive 20 coins, or the Roman chariot or the Centurion sign in which case the payout for three symbols is 40 and 50 coins respectively. The maximum payout in the main game is 500 coins for five Centurion logos, but the prizes that you can win in the bonus rounds are much more significant.
The game also has a wild symbol which can replace every other symbol within the game, except for the bonus symbols.
Centurion Bonus Features
Reel Modifiers
Centurion slot bonus features can be divided in two categories, there are reel modifiers and more standard bonus games which are triggered by bonus symbols that land on the reels. The reel modifiers are activated randomly. There are four different reel modifiers:
Five of a Kind
This feature activates a five-symbol win, without specifying the individual symbol.
Big Win
If this feature is activated there will certainly be a win involving the Centurion symbol.
Super Bonus Reels
An additional number of bonus symbols will pop up on the reels, thus giving you greater chances for a win.
Reelus Maximums
During this feature massive three by three symbols will appear on the reels, and they can trigger various payouts.
Bonus Wheel Rounds
When it comes to standard bonus features, they are activated by the Centurion bonus symbols. There have to be at least three symbols anywhere on the reels. Then a bonus wheel will appear and its spin will determine which of the four bonus symbols will be activated.
Caesar's Free Spins
This is a free spins bonus where you first spin twice to determine how many free spins will be awarded and by how much will the prize be multiplied.
Wild Power Spins
Three free spins are awarded and during each of them one or two reels are completely wild.
Prizes on Parade
Here three centurions appear, and you get to choose multiple prizes until you hit the Collect option in which case the bonus round ends.
Road to Rome
In this bonus game you get to role dice which determine where your centurion moves to. You have a specific number or rolls and you need to reach as far as possible.
Our Centurion Review
Games by Inspired Gaming aren't too common, but Centurion slot is a breath of fresh air with its great bonus features and reel modifiers. The aim of the game is to reach Rome and assume a high position in the Ancient Roman society, and for you as a player that would equal winning a massive amount of money. The game RTP is 95.00%.
If Centurion sounds good enough for you, you can choose one of the sites featured here, register, claim your bonus and start playing Centurion slot in a matter of seconds.
Want great offers sent straight to your inbox?
Enter your email below and we'll do all the hard work for you
Welcome to our Mailing List
Keep a look out for our emails containing great offers!
Other Offers

Spend £10, Play With £50 + 50 Spins

£50 Free Bingo + 50 Free Spins

FREE BINGO