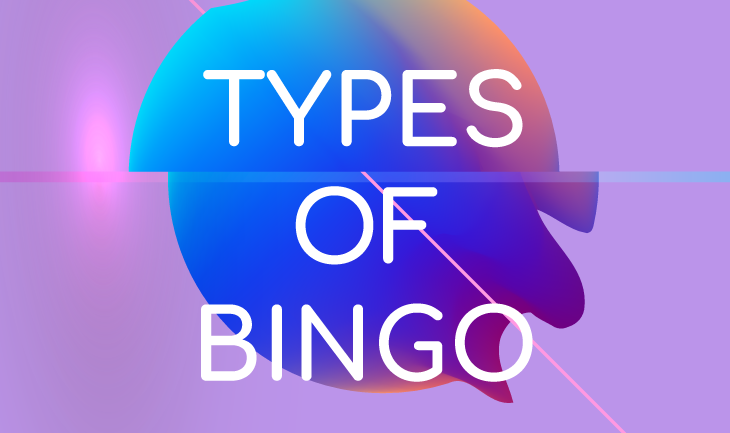 | Published Apr 18, 2018
If you are a fan of the bingo games, then you know that this type of game is really entertaining and captivating. All thanks to the straightforwardness and ease of the game play. So, it doesn't come as a surprise that many other games were inspired from the bingo. There are even diverse types of bingo that offer distinctive features and a lot of excitement. And even though these types have many similar options, there are some differences that are worth the mention. So, keep reading and find out all you need to know about the types of bingo.
30 Ball Bingo
The 30 ball bingo is also known as speed bingo, because it uses 30 balls in play. As you can tell by the name, you need to play this game really fast. The speed makes it really popular among all players, so make sure to give this game a try. However, for now this game isn't that popular and not many bingo sites offer it.
So, the game cards of this type of bingo have nine numbers, these nine numbers need to fill out each square in the 3x3 square grid. There is also an additional prize for the players that mark off all numbers that are included in their bingo cards.
75 Ball Bingo
One of the most popular types of bingo is the 75 ball bingo. The interesting thing about this type is that it has diverse variations that come d regularly. The 75 ball bingo is especially popular among the players from the United States.
So, let's get into detail. This type of bingo has five columns and five rows and as you can tell it has 25 squares. All of the 24 squares have a number, except for the one in the center, which is always blank. At the top of the column, you will see the word Bingo. Also, each of the columns have a number that have a precise range of number. So, let us give you a more detailed explanation.
B letter – numbers from 1 to 15
I letter – numbers from 16 to 30
N letter – numbers from 31 to 45
G letter – numbers from 46 to 60
O letter – numbers from 61 to 75
In order for you to win this game, you must be the first one to complete a line with all numbers. You can do it diagonally, vertically and horizontally. However, keep in mind that there are different versions of the 75 ball bingo, so there might be different patterns that you will need to complete.
80 Ball Bingo
This type of bingo was created only for the online players. Since the 80 ball bingo first came out it has won the hearts of many players throughout the world. So, this type of game has bingo cards, that contain a 4 x 4 square. There are total of 16 numbers in the square.
This part of the game is similar to the 75 ball bingo. The bingo cards are laid out and each of the column contains numbers that have a different range.
First Row (Red) – Numbers from 1 to 20
Second Row (Yellow) – Numbers from 21 to 40
Third Row (Blue) – Numbers from 41 to 59
Fourth Row (Silver) – Numbers from 60 to 80.
Depending on the variation of the game, you will need to fill out different patterns. But, almost all versions include the 4 corners, the horizontal line, the vertical line and each single number.
90 Ball Bingo
This type of bingo is the most common and the most played type of bingo in the entire world. And even though there are many different variants of this game, the most popular is the basic 90 ball bingo. This type is really simple and has a straightforward gameplay. But, when compared to the other types of bingo, this one is a bit more complicated, because it has a total of three rounds.
So, the bingo cards for the 90 ball bingo type have a total of 15 numbers in combination with five numbers. These numbers are contained in the card that has nine columns and three rows. As we mentioned earlier, this type has three rounds. The first player that marks off one horizontal line wins the first round. Then the one that completes two horizontal lines will win the second round. Lastly, the player that will mark off all of the numbers on the card will win the third round.
So, as in most other types of bingo, the 90 ball bingo also has different variations that have different rules. But, don't worry the game is played in a similar way to the base game.
Top 10 Bingo Patterns
Here are ten of the most popular bingo patterns.
1. Single Line Bingo Pattern
2. Two Line Bingo Pattern
3. Full House Bingo Pattern
4. Four Corners Bingo Pattern
5. Big X Bingo Pattern
6. Top, Middle and Bottom Pattern
7. Outside Edge Pattern
8. Any Four Numbers Pattern
9. W Bingo Pattern
10. One to Go Bingo Pattern
We hope that we gave you an insight on the entire bingo world and the types of bingo. Choose where you want to start your bingo adventure and have an exciting time filling out the empty squares. And if you don't know where to start this journey, you can try the first type of bingo on this list and work your way up!