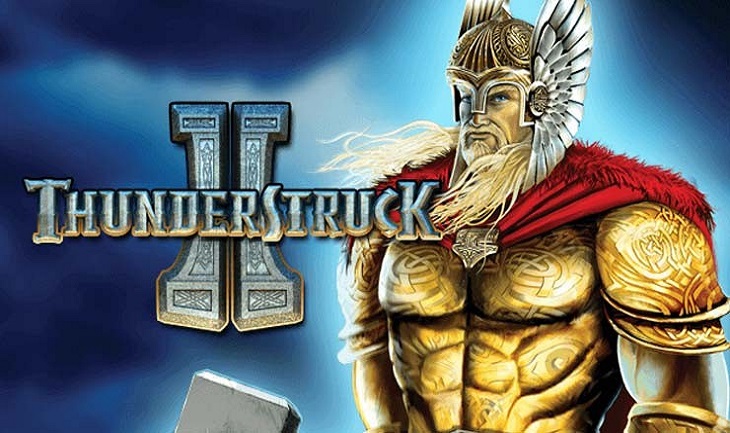 There aren't too many slots aficionados who are not familiar with Thunderstruck II. Despite the fact that the game was released quite a while ago, it is still quite popular. As you may already know, Thunderstruck II, a game from 2010 is a sequel of Thunderstruck, a game that dates back to 2004. In slots years both games could be considered Ancient, but nevertheless, both of them are still quite popular, especially Thunderstruck 2. If you want to get acquainted with this game, we would definitely recommend you check our Thunderstruck II review, whereas here we're going to give you some Thunderstruck II tips, which will be useful even if you have played the game before.
Thunderstruck II Tips – Popularity
First let's have a look at some of the reasons why Thunderstruck II is still so popular, even after all these years:
Produced by Microgaming, one of the leading online slots developers
Stunning graphic features, game still look fresh, even though the game was released in 2010
Sequel to a very popular game – Thunderstruck
243 ways to win
Great bonus features
Exciting Nordic theme
High RTP - 96.65%
Usually only few of the above would've been sufficient for a game to be popular, so it is not surprising at all that Thunderstruck II enjoys such a high degree of popularity. So, one of the first Thunderstruck II tips is to try the game out and see for yourself why it is so popular, that is, if you haven't played it already.
Claim Bonuses
Due to the game's extraordinary popularity, many slots and bingo sites that offer Thunderstruck II offer special bonuses to players who play this game. Some bonus offers are available only to new players, other promo offers are available to all players, provided that they meet the specific terms and conditions.
Therefore, the next of our Thunderstruck II tips would be to always check for bonuses and promotions before you play Thunderstruck slots, because you might benefit from some quite hefty free spins and other promo offers.
Thunderstruck II Tips - Wagering
Unlike some other slots games, Thunderstruck II has a pretty low maximum stake limit, which means that even if you play at the highest stake level which for most sites that offer the game is £15, you still wouldn't be playing it risky. However, bear in mind that with £15 a spin, ten spins would cost £150, not counting the potential gains.
Always make sure that you adjust your wagers based on your bankroll. Sometimes players fell into the trap of wagering too much, which can be quite risky. It is generally recommended not to wager more than 1% of your bankroll per single spin. At the end of the day, it is completely up to you to decide how much you wish to wager, but you need to understand the associated risks. The last of our Thunderstruck II tips is to enjoy the game and have fun while you're playing, because nobody can know whether you will manage to hit a major prize.
Other Offers

Spend £10, Play With £50 + 50 Spins

£50 Free Bingo + 50 Free Spins

FREE BINGO