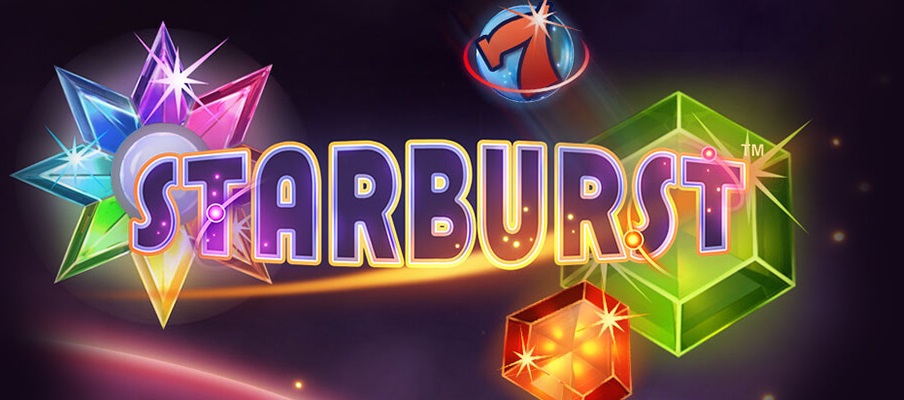 You may be wondering why Starburst slots are so popular, and we'll have to say that there's more than one reason for that. The Starburst game offers a very dynamic and fast-paced gameplay, and just have a quick look through any reliable slots or bingo site and you'll notice that they all feature Starburst. Many players choose to play Starburst demo, because in the demo mode of the game, they can see all the available features and options, without jeopardising their gaming budget. And then, later, when they feel ready, they could choose to play the game in real money mode, instead of the Starburst demo version.
How Starburst Demo Works
If you want to get fully familiarised with the Starburst slot game and all its features and options, check our Starburst slot review, where we discuss all aspects of the game. Reading a review of the game and trying out the demo mode are perhaps the best two ways to get familiar with a particular slot, in this case Starburst. If you play Starburst demo you will get a chance to test the gameplay, see all game features and all that without having to wager a single penny.
In fact, that is the only difference between playing Starburst demo and playing the real money version of the game – there are no cash wagers involved, everything else is completely identical. You will even be awarded a virtual budget, a bankroll that resembles a real bankroll, but without you having to wager any actual cash.
Why Play Starburst Demo
Playing a game in demo mode may seem like an unusual idea if you haven't done it before, or if you are new to online slots, but it is something quite usual and normal for most online slots fans. If you think about, it makes a lot of sense to play a demo version before playing the actual real money variant. After all, if you would play a demo version of a conventional game before purchasing the actual game, why wouldn't you do the same with a slot?
Starburst is one of the best and most played games, enjoyed and loved by thousands and thousands of players, but it is always best to see for yourself why this game is so great, and the Starburst demo will enable you to do just that.
Starburst Demo Features
Once the Starburst demo game loads, you will notice the three by five grid and below you will notice the bet and the level fields. While you can't adjust the number of active paylines, there are ten paylines and they are always active, you can adjust the bet level and the coin value. In the bottom right corner, you will see the coins value and that indicates the amount of coins left if you keep betting at the same level.
Just below the auto play button you will see the cash that's at your disposal. That's the virtual funds that have been provided and when you're playing the game in demo mode you aren't wagering any actual funds, so there's no need to worry, but you should also remember that your winnings aren't real money winnings either.
Other Offers

Spend £10, Play With £50 + 50 Spins

£50 Free Bingo + 50 Free Spins

FREE BINGO