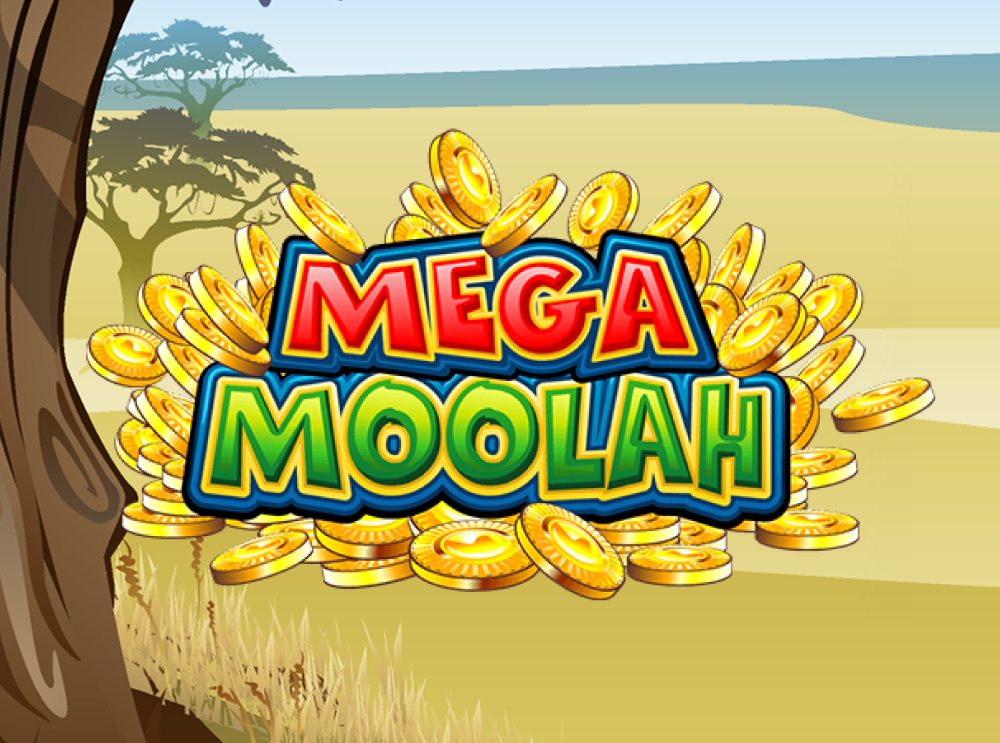 Pros
Progressive Jackpot
Free Spins
Mobile-friendly
Mega Moolah Slot Game
Spin the Wheel of Fortune to win one of the Mega Moolah slot jackpots! This game has a progressive jackpot that brings the genie out of the lamp. Are you one of the luckiest players in the world? There is only one way to find out: Play the Mega Moolah slot.
Mega Moolah Slot Overview
Welcome to the Arabian oasis, a safe haven from the scorching desert sun which sweats the life out of you. No wonder the palm groves were the favourite place of camel riders and Ali Baba and his 40 thieves, who buried once a treasure of ineffable magnitude. The Mega Moolah slot is the only magical portal from where the luckiest players can get to that treasure. This online slot of five reels and three rows has a huge Jackpot that can occur on its 25 paylines, while its RTP is at 88.12%.
The theme of Mega Moolah slots translates to "Lots of Money" as moolah is a slang word for money. Even though the word is of unknown origin, it sure does sound Arabic to most people and it is often related to that culture. Whatever the case, the Mega Moolah slots is quite famous and is featured in many online casinos, right alongside the Bubble Double slot, Starburst, Cleopatra, Gonzo's Quest and so on. And the reason for that? It is one of the most played progressive jackpots ever, and the amounts in it have been in the millions.
The Mega Moolah jackpot has been won on numerous occasions, but do not despair if you are angling for it right now, because when the pot becomes emptied it goes back to the initial seeding amount of £1,000,000 and soon enough it gets cordially filled by eager players who know that they are feeding the pot, but they also know that they may be the ones going home with it.
Mega Moolah Slot Design
The Mega Moolah slot features animal symbols and cards letters and numbers. The former are high paying symbols that include the ibex, zebra, giraffe, bison, elephant and lion; the latter symbols are low paying and include ten, jack, queen, king and ace. The highest-paying of the regular game symbols is the king of the savanna, the lion, who roars with 15,000 coins when landing five matching symbols.
The lion is also the Wild symbol which substitutes for all other symbols except for the Scatter, and on top of that, it doubles the winnings of every combination that it helps make. The Scatter symbol is a purple creature with funny hair and ornaments who may as well be the genie from the magic lamp, but it also could be a monkey. Or, perhaps it is a genie-monkey, which is even better as it rubs some extra magic on the reels. This symbol is responsible for the Free Spins feature and we will tell you about that in just a bit.
The symbols appear very nicely on the reel set, which is a background of yellow sunburst savanna and a huge tree that towers over the reels. The five reels and three rows are set on a plain background, but nonetheless, the entire set up passes for a visually rewarding experience.
How to Play Mega Moolah
Because we are talking here about a Progressive Jackpot slot, setting up Mega Moolah slots and knowing how to play the game are very important skills that you need to get under the belt if you fancy yourself a jackpot hunter. The game is actually quite simple to set up. Push the stone roll that says Select Lines to tell the game how many paylines it should keep active.
Picking anything from one to 25 paylines will, in turn, determine the total size of the bet, once you have selected the coin size. The coin size multiplies the active paylines and produces the total bet per spin. There is a conveniently placed Bet Max button if your account is stacked with play money so that you can spin and multiply immensely every single winning.
Depending on the amount of play money in your account, you can select to play on a modest coin size but have all paylines active. This is important because it will keep your balance from big-spending while capitalizing on all active paylines. Once you have hit a big win, you can immediately increase the coin size and basically invest that play money into the potential winnings ahead. The biggest piece of the game's jackpot can be won when making the maximum bet per spin, but spending less on all active paylines may also bring about a sizeable prize.
Mega Moolah Bonus Features
The purple monkey genie scatter symbol landing on three, four or five reels brings with him the Mega Moolah bonus feature of free spins. There are 15 free spins, which multiply all winnings by x3 and on top of that the free spins can be retriggered multiple times.
The game's top prize is up to 225,000 coins multiplied by the winning wager, and that is the number that results with winning one of the game's top prizes. However, this prize is not one of the four progressive jackpots. These jackpots occur as the result of randomly triggered bonus plays. The Wheel of Fortune that takes the player to new gameplay can land on 10,00; 100,00; 10,000.00; or 1,000,000.00 coins times the winning wager. Now that is a Mega Moolah slot jackpot!
Top 3 Mega Moolah Jackpot Winners
Mega Moolah is a game which can be played from as little as 0.25 per spin and every player has a chance to trigger the progressive jackpot prize with every spin. Unlike some slots, which require you to land a certain sequence of symbols on a certain pay line to trigger a progressive win, in every spin of Mega Moolah's base game, a special Jackpot Bonus Game can be triggered.
This bonus game presents you with a large wheel divided into many sectors and each sector is given a colour corresponding to one of the four progressive jackpots available to be won, Mini, Minor, Major and Mega.
Here are the top 3 Mega Moolah jackpot winners:
At No.3 we have a certain M.G. from Canada, who won CA$11,633,898.44 jackpot in November 2016. No.2 is the British soldier John Heywood who won £13.2 million in October 2015 and set the record for the largest ever progressive jackpot prize won on an online slot game.
In September 2018, Heywood's record was surpassed when a lucky player won Mega Moolah's €18,915,872.81 jackpot. The winning player, who wishes to remain anonymous, hit the jackpot with a 75 cent bet on an Android mobile device.
So the world record may have been smashed with this huge €18,910,668.01 win, but it might not be too long before the Mega progressive prize is primed and ready to pay out again.
Our Mega Moolah Review
The game is not much in terms of the graphics, but it sure plays like a champ. Mega Moolah slot delivers great reel action and a thrilling ride thanks to the smooth gameplay and the bonus feature that comes with free spins that can be retriggered. Also, you never know when the Wheel of Fortune will surprise you, and you know what that means - making a spin for one of the jackpots! To Play Mega Moolah select one of the welcome packages to get free play money or free spins from any of our online casinos.
Want great offers sent straight to your inbox?
Enter your email below and we'll do all the hard work for you
Welcome to our Mailing List
Keep a look out for our emails containing great offers!