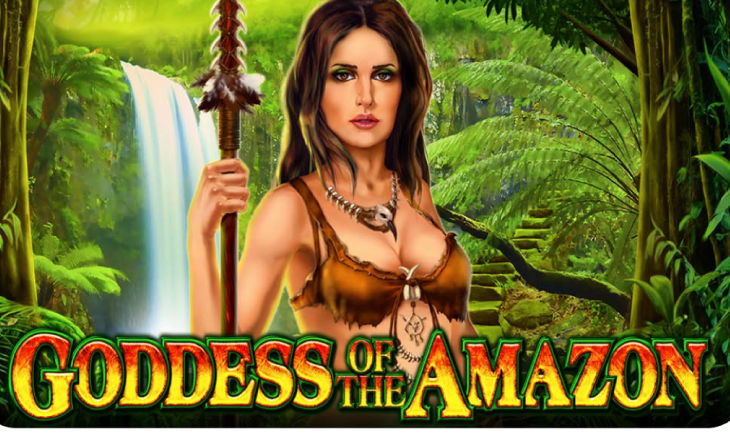 Goddess of the Amazon certainly isn't the first nor the only game with an Amazonian theme, or even the only game with the word Amazon in its name. However, as far as Amazon themed games go, Goddess of the Amazon is one of the most renowned and most popular online slots, available at a range of online slots sites and casinos. Read our Goddess of the Amazon slot review if you want to find out everything about this game, how to play it, what features are available and more. Here, we are going to give you some Goddess of the Amazon tips, that you will certainly find very useful, especially if you like to try this game out.
Goddess Of The Amazon Tips – Play Online
The Goddess of the Amazon is also available in a land-based version and it can be played throughout a range of locations, including pubs and brick and mortar casinos. However, the land-based variant has a significantly lower RTP, so if you are determined to give this game a go, the first of our Goddess of the Amazon tips would be to play the online version instead of the land-based one, for pretty obvious reasons.
Not only will you be able to play a more favourable version of the game if you go online, but it is also a lot more convenient to play the game at an online casino compared to a brick and mortar one. When you're playing online you can play from anywhere, at any time, you don't have to wait for the casino to open, online casinos are open 24/7.
Wagering Tips
Goddess of the Amazon offers quite flexible wagering limits. You can play this game with as little as 20p, but if you want, you can increase your stake up to a maximum of £500. The maximum jackpot prize in Goddess of the Amazon is £250,000, but if you want to be eligible to win such a massive jackpot, you will need to play at the highest stake level of £500.
It is hard to give precise Goddess of the Amazon tips when it comes to wagering, since all players are different, they have different expectations and more importantly, they have different bankrolls and budgets.
Thus, wagering £10 per spin might be appropriate for a player who has a budget of £1,000, but it is certainly too much for someone who has allocated only £50 for the current gaming session. On the other hand, if you're a high-roller who has a £15,000 bankroll, you wouldn't be satisfied with a £10 wager as the potential winnings wouldn't match your expectations.
Goddess Of The Amazon Tips – Short Summary
In short, our Goddess of the Amazon tips include the following:
Play the online version of Goddess of the Amazon, rather than the land-based one, as the online game has a higher RTP percentage.
Set a specific for budget for your gaming session and stick to it.
Decide how many spins you'd like to play and then choose your stake level based on the budget and the number of spins.
Always check if a casino or a bingo site offers a bonus that can be used on Goddess of the Amazon.
Other Offers

Spend £10, Play With £50 + 50 Spins

£50 Free Bingo + 50 Free Spins

FREE BINGO