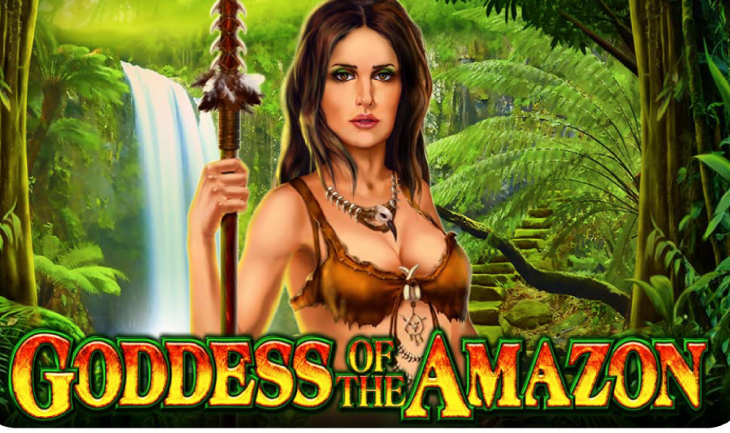 The Amazon often comes to our minds through different perspectives. It can be associated with a vastness, wilderness, tropical rains and the deepest part of the nature and its inhabitants. There are more than millions of different species that are yet to be discovered, and the majority of them hides deep in the forests of the Amazon. At the very top of the chain, proudly sits the Goddess of the Amazon, which is exactly what this slot game is all about.
Pack your bags and set your survival instinct on the highest level as you will need it in the rainforest with all the animals and vastness of the space out there.
In this article, we will be talking a bit about the game, but more about the RTP that this game gives away to the players, and how the RTP works.
Goddess of the Amazon Slot
Goddess of the Amazon Slot is a five-reeled 20 paylines online video game that comes from the INGG Studio for creating slot games, and it's here to present you what it's like to live out there in the jungle. The slot has an amazing graphics that truly decant the atmosphere present in the jungle, and to spin the reels you need to choose one of the casinos that are on this page. See their welcome bonuses which you can grab by depositing for the very first time in the casino, and use them for whichever game you like, including Goddess of the Amazon Slot.
Once that's done, set the denomination or play with the highest one with the Bet Max option. This feature also sets the coin vale and level of the game all the way to the maximum while activating all of the paylines. Be careful with this feature, as you can lose all of your money fast if you don't have a plan or a limit to your cash.
The Auto Play feature, on the other hand, brings you a lot of free time as the game spins the reels for you – all you need to do is set the number of auto spins and denomination.
Goddess of the Amazon RTP
The RTP is a term often used in the online slots world which means the amount of cash that the online slot machine returns to the players of the same game in percentages. This amount usually gets even out after a longer period of time decided by the company that created the game – it can be a number of free spins (10,000 or 100,000) or a period of time (10 months, One year).
Goddess of the Amazon has an RTP of 95.00% which is exactly equal to the online slots game average, leaving the game with 5% of everything that the players deposit and giving the rest back to them.
Try Goddess of the Amazon on our site today and see whether your luck pursuits you these days!
Other Offers

Spend £10, Play With £50 + 50 Spins

£50 Free Bingo + 50 Free Spins

FREE BINGO