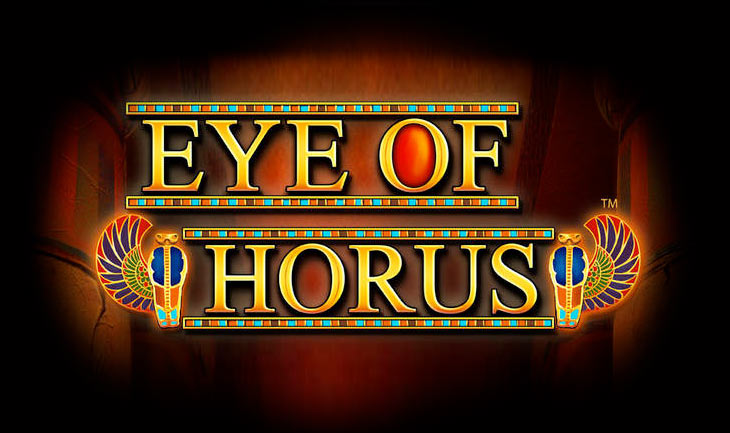 Ancient Egyptian history, mythology and culture are particularly interesting. In a way, the widespread use of the internet propelled the interest in Ancient Egypt. Maybe there's something more substantial to the joke the internet is a lot like Ancient Egypt, since people write on walls and worship cats. Eye of Horus slot is one of the recently developed slot games with an Ancient Egyptian theme, in fact, it is one of the most popular and most refined such games. There aren't too many Eye of Horus bonus features, but they are sufficiently interesting and exciting to catch your attention.
Basic Eye of Horus Features
Eye of Horus is one of the most exciting slot games that is offered across a range of online bingo brands, and if you wish to know more about this amusing game, how it works, what features are available, the stake limits and everything else, check our Eye of Horus slot review where we discuss all these issues. If you want a bit more information on the Eye of Horus bonus features, then you're on the right page.
In addition to the standard symbols, in this game you will see a range of standard card symbols, but also special Egyptian symbols that are directly in-line with the theme and these are the ones that can generate major wins.
A minimum of three symbols are required for a win, but they have to be across a winning payline, so it is important to think carefully about how many paylines you'd like to activate. In this game it is possible to choose how many paylines you want to be active, where the maximum number of paylines that can be activated is ten. So, if you play with ten active paylines, it won't be possible for a winning combination to occur without you getting payout.
The game RTP is 96.31%, but you won't need to worry about the RTP too much, if, by any chance you manage to activate the Eye of Horus bonus features.
Eye of Horus Bonus Features
The free spins is the feature that deserves to be called one of Eye of Horus bonus features. As it is usually the case for a free spins bonus, it is activated when you get three bonus symbols on the reels. Here, the scatter can appear in any three positions, regardless of the respective positions of the symbols on the reels.
In this game you get a dozen of free spins when there are three symbols on the reels. If you see a wild symbol on the reels during free spins you will receive an extra game. The wild symbol has another role in the free spins, and that is to convert all of the least valuable symbols into more worthy ones.
The gamble feature is another option to increase your winnings and it can be activated after every successful spin, i.e. after every win. In this feature you will need to correctly predict what colour will the next card be, and if you do, the amount that you've won will be doubled. If you win, you can choose whether you wish to keep playing, collect all winnings, or collect half of the sum and keep playing with the other half.
Other Offers

Spend £10, Play With £50 + 50 Spins

£50 Free Bingo + 50 Free Spins

FREE BINGO