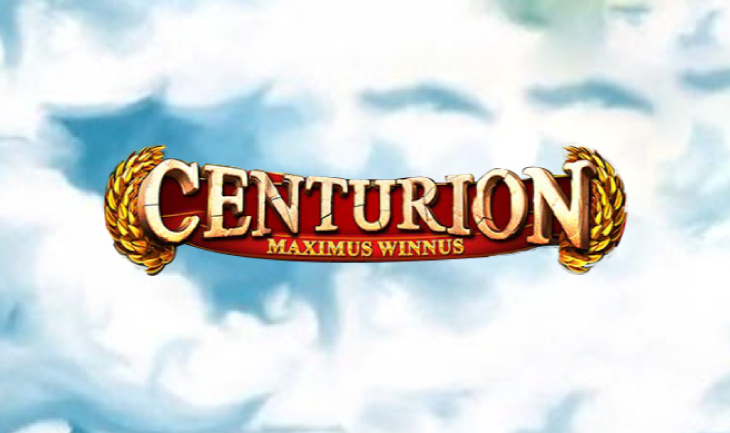 One of the finest Ancient Roman games got its turn for a review here at Bingo Scanner, and it's called Centurion Slot. Centurion slot offers a fine time travel to all the players that decide to join on the reels and fell how it was like to battle your way to the top and become a Centurion. It's still the same fight, only the rewards now are much more lucrative, and you can win them with clicking on the Spin button below the reels.
Take a look at the symbols of the game, the design and gameplay and our main review of the Centurion Game, as in this article we will be talking a bit more about the Bonus Features that this awesome game possesses.
Centurion Slot
Centurion Slot is an outstanding slot by Inspired Gaming which possesses five reels and 20 paylines at your disposal. Hit the spin button once you've set the denomination, which ranges from £0.20 up to £250.00 while the maximum jackpot of x500 awaits you to brighten your day.
There is nothing better than spinning the reels of a game with a multiplier as a final and ultimate prize, as the higher wager you play with, the more lucrative your wins will be.
Hit the Bet Max button to set the denomination, coin value and level of the game all the way to the maximum, and also activate all of the paylines that Centurion Slot possesses. This will turn your slot into an adrenaline rush game, and you can win some major prizes this way.
Hit the Auto Play for a more relaxed approach to the game, where you will set the denomination and the number of auto spins before you sit back on the sofa and relax while the game spins the reels for you and collects valuable prizes.
Centurion Bonus Features
There is one bonus feature in Centurion Slot that possesses four small games in it. Each time you trigger this feature, one of the four randomly pops out. To trigger it you would need to land three of the Centurion bonus symbol anywhere on the reels, and once that happens you will get one of the following:
Prizes on Parade – Three shields covered in multipliers and arrows with the word collect on them. Light will flash on them, and you need to click stop for the light to stop and you to receive your shield with prizes.
Caesar's Free Spins – A spinning wheel with number on it that will determine the number of your free spins
Road to Rome – Roll the dice and play a mini board game with lots of prizes on it. Go To Rome will take you to Rome, awarding you what you've collected so far.
Wild Power Spins – Three Free spins with a lot of wilds, even complete reels wild, increasing your chances for a win drastically.
Play Centurion Slot now and claim free spins and much wanted rewards.
Other Offers

Spend £10, Play With £50 + 50 Spins

£50 Free Bingo + 50 Free Spins

FREE BINGO