Betfair Bingo Overview
After the great success with Betfair Sports and Betfair Casino, Betfair decided to launch their bingo site in March 2013 on the Virtue Fusion/Playtech software. With the addition of the bingo site, Betfair has created a well-rounded offer for all things gaming. Betfair Bingo offers a great selection of games, friendly hosts, and plenty of offers including a Betfair Bingo Bonus and other promotions.
The entire Betfair Bingo site looks great and it could be said without any doubt that it's probably one of the best-looking bingo sites. This more modern and vibrant design is due to the addition of the mobile-friendly HTML5 software version in 2016. At the same time, Betfair Bingo began offering various ways of watching the games play as a result of the introduction of the simplified ticket options.
As of July 2017, Betfair made it possible for players to deposit cash into their online accounts via all and any Paddy Power shop. All you will need is a Betfair account user ID and an ID with a photo, like a passport or a driver's licence. Tell the cashier the amount that you want to deposit, hand it over, they will complete the transaction for you and give you a receipt. Then, you can either continue playing on your mobile device or on your PC when you get back home.
Betfair Bingo Games & Software
Being a bingo site, Betfair Bingo is the place for all bingo fans. You can find the standard 90-ball bingo and the 75-ball bingo, as well as other special games. The 90-ball bingo has many different bingo rooms to choose from. These bingo rooms include The Big Wheel, Millionaire, and House of Mirrors to name a few. Players of 75-ball bingo can select one of such bingo rooms as Helter Skelter, Deal or No Deal and other.
The Specials section includes such bingo rooms as Dodgems, Bouncy Ball, Roller Coaster Cash Cubes and many more!
Besides bingo, players at Betfair Bingo can also try their luck at some online video slots. Betfair Bingo's collection of online slots includes a total of 86 games for which you can get a certain Betfair Bingo bonus or Betfair Bingo free spins. Slots are represented with 39 games, jackpot slots with 25 games, and the remainder of 17 games belongs to Scratch Cards.
So, no matter what your preferred gaming option is, Betfair Bingo has got you covered!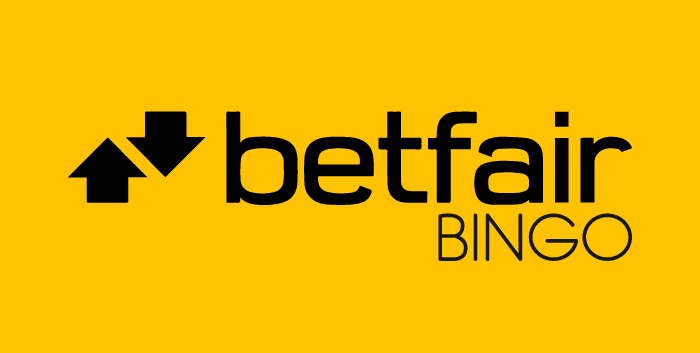 Betfair Bingo Bonuses & Promotions
As stated in the text above, by deciding to join and play at Betfair Bingo, you also get the opportunity of claiming various promotions including a Betfair Bingo bonus and Betfair Bingo free spins. At the moment, you can claim the following Betfair Bingo promotions:
Bingo Welcome Offer
The Welcome Bingo offer is intended for new Betfair customers playing Betfair Bingo for the first time. To claim the welcome Betfair Bingo bonus, you need to register for a Betfair Bingo account, log in, deposit and stake at least £10 on Bingo tickets. When you complete the minimum staking, you'll get a £50 Betfair Bingo Bonus. This bonus is split into two consisting of £40 Bingo bonus and a £10 Game bonus. So, you get a £50 Betfair Bingo bonus to play with from a £10 wager! Moreover, you'll also get 30 free spins to spin the reels on some popular slot chosen by the site. Don't forget to use the promo code BIN050 when opting in for this promotion.
Private Party VIP Lounge
This Betfair Bingo offer is only open to customers from the UK and Ireland who are over 18 years old. It is held in the VIP Lounge on Fridays and players need to wager at least £25 on Bingo from Monday to Thursday to qualify for entry. The VIP Private party is a free Bingo room giving away £1,500 with all prizes paid as a Betfair Bingo bonus funds. The prizes are credited as soon as the games in the free room finish.
Buy 10 Get 5 On New Slots
This promotion is intended for all slots players where they need to bet £10 on a selection of slots and get an additional £5. To claim this Betfair Bingo bonus, you need to stake at least £10 on the following selected slots: Kiss Me Clover, Past the Post, and Irish Luck to receive the £5 Betfair Bingo bonus. In order to claim the Betfair Bingo bonus, you need to log into your Betfair Bingo account, enter the bonus code, stake £10 on each of the selected slots, and claim your £5 Betfair Bingo bonus.
Quiz Night
The final Betfair Bingo promotion is also available only to residents of the UK and Ireland who are over 18 years old. The Quiz Night is held in the High Striker Room on Sundays. To qualify for entry to the Quiz Night, you need to wager at least £10 on Betfair Bingo in the six days before Quiz Night. All players will take home a share of £100 in Bingo bonuses with the winning team sharing £60 and the runner-ups sharing £40. All bonuses have a 1x wagering requirement.
Betfair Bingo VIP Club
Besides all great promotions, Betfair Bingo is also home to the Betfair VIP Club. This VIP Club is made up of 10 monthly levels and 3 Elite levels.
Monthly Levels
Each Monthly Level has its own monthly Status Points requirement to achieve that particular level. A daily calculation is made to assess whether you are eligible to stay or move up a VIP Level. You can move up to a different VIP Level at any given time. Moving down a level is done at the start of a new calendar month.
Elite Levels
Just like the monthly levels, each Elite Level has its own status points to achieve that individual level. The calculation to assess whether you are eligible to stay on or move up an Elite VIP level is still made on a daily level.
Our Betfair Bingo Review
Betfair has become a well-known name in the online gaming scene and this is due to its vast gaming choice. Besides the classic casino table games, you can enjoy plenty of slots and bingo varieties. At the same time, you can claim great promotions and exciting offers with the VIP Club being the focal point of the casino. Claim your Betfair Bingo bonus today and sign up for great games!