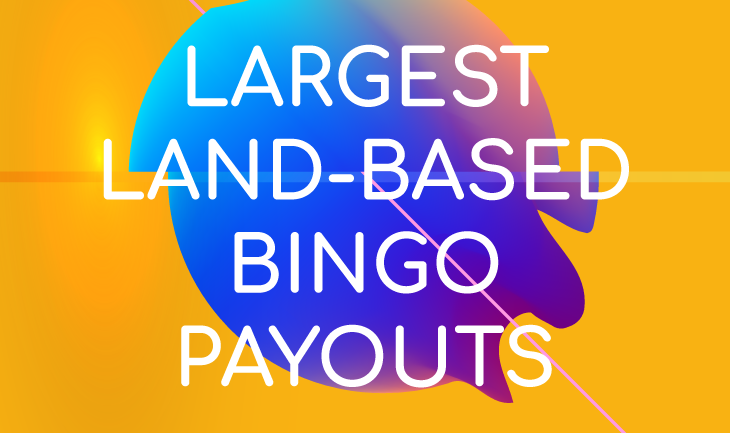 VV | Published Apr 25, 2018
Bingo is one of the favourite British pastimes. Hundreds of thousands of Brits play and have been playing bingo in the past century, mainly after the World War II, despite the fact that bingo has been around for a lot longer than that.
It is said that Erwin Lowe is the man who developed the bingo card as we know it today, and he came up with the idea during the war. After the War, the first modern bingo halls in the UK were established, and older folks remember how bingo halls started appearing in every town and neighbourhood across Britain. Even though bingo prizes and jackpots are usually smaller amounts of money, it has to be said that the largest land-based bingo payouts have been quite astonishing.
Rise Of Online Bingo
Things slowly started changing after online bingo was introduced. Some were sceptical at first, claiming that online bingo doesn't capture the social element of the game, as one of the key aspects of bingo halls was socialisation. People visited the local bingo halls, not just to play bingo, but also to be able to socialise with their friends and neighbours.
That it is true, of course, nobody would deny that bingo has a very strong social element, but it turned out that online bingo is no less social than land-based bingo. With its chat rooms, and chat games, people also have fun and meet new friends while playing online bingo.
The only difference between online bingo and conventional land-based bingo is the fact that when you're playing online bingo you don't have to leave your home and nowadays with mobile bingo, you can play your favourite bingo game at any place and any time.
Advantages Of Online Bingo
One of the greatest things about online bingo is that there is no limit on the number of participants who can enter an online bingo room at any given time. While conventional bingo halls and land-based bingo rooms can only accommodate a limited number of players, and even if you add extra chairs you might still not be able to accommodate all players who would otherwise wish to participate.
With online bingo there's no reason to worry about that, everybody who wishes to participate can participate, the software offers practically an unlimited range of options, unless the online bingo site wishes to limit the number of players who can participate in a particular game.
Online Bingo Vs Land-Based Bingo
The fact there is no limit on the number of players who can enter an online bingo entails that there's also no limit on the amount that can be awarded to the winner. Since, if the jackpot isn't fixed, it will increase as the number of participants increases. That can result in some quite amazing jackpots and that makes online bingo games even more appealing.
Moreover, like there is no limit on the number of players who can enter a particular online bingo room and a particular room, there also isn't a limit on the number of rooms that a bingo operator can offer. Online rooms don't take up any space, so in the same bingo lobby there can be five, eight or fifteen bingo rooms. Each operator is free to add new rooms as they see fit, without any extra costs.
Since online bingo operators have lower costs compared to land-based bingo operators, they are in a position to offer their players more favourable games and a range of bonuses and promotions. In fact, most online bingo operators offer their players free bingo games, where they don't have to pay a single penny for a ticket, and yet be able to win an actual prize, albeit a small one.
So, online bingo offers both cheaper tickets and higher prizes, and the social aspect of the game isn't neglected. Therefore, it is not surprising that the number of land-based bingo halls in the UK is steadily decreasing, as players are more oriented towards online bingo where they can get better games and better prizes. Not to mention that with the popularisation of online bingo new bingo varieties have been introduced to the UK, including bingo games that have not been available before.
Largest Land-Based Bingo Payouts
Even though online you will find more games and more jackpots, there are plenty of people who became rich after hitting one of the largest land-based bingo payouts.
Soraya Lowell
Soraya Lowell is one of the largest bingo winners in the history of the game. This mother of four children who was born in Scotland managed to hit a jackpot worth a staggering amount of £1.2 million in March in 2008. Soraya shared her prize with Agnes O'Neil, her neighbour who was with her when Soraya bought the lucky ticket. One of the first things that Soraya did was to buy an ice-cream van.
Unfortunately, her bingo friend who got half the prize passed away only two months later, so she couldn't enjoy the money. The Club 3000 Bingo in Lanarkshire was the lucky place for Soraya.
Christine Bradfield
Christine Bradfield won just a bit lower prize than Soraya. Christine who is from Bargoed, a place in Caerphilly won slightly above one million (£1.1m to be more precise), in January 2008. The game that was extremely fortunate for Christine took place at the Castle Club. The Castle Club is located in Merthyr Tydfil and named after the local castle. Christine was a regular visitor at the club. At the time when Christine won the prize, this was the top of all largest land-based bingo payouts, but only two months later, the abovementioned Soraya broke the record.
Other Winners
Soraya and Christine may have been the largest online bingo winners and probably the only players who have won prizes that exceed £1 million in a bingo game, but there have been a lot of other lucky winners who have managed to win thousands, even tens of thousands in a bingo game. Bingo halls and clubs that offer shared prize pools, where there are plenty of participants usually offer higher prizes compared to standalone halls.