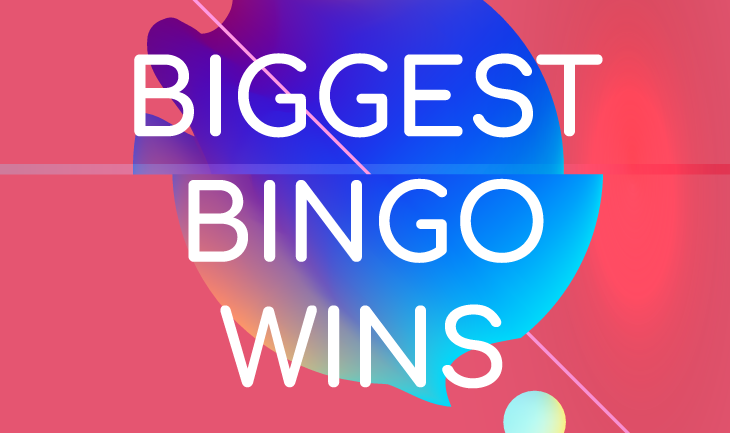 | Published Apr 10, 2018
An Old Pastime With A New Flair
A recent look by researchers into the bingo phenomenon shows a big increase in the number of new players, which is just one part of the story. What is more is, not only does bingo attract more people, it also attracts people from different age groups. The fact that has a lot of people surprised is that young people, ages 25 to 34 are becoming interested in online bingo and are opening accounts at an increasing rate. Seen through this new lense, the notion that bingo is played by the elderly seems dated and incorrect and that is good news to everyone. With more players out there the jackpot pools are becoming bigger and bigger, helping some to hefty cash prizes, while few lucky ones have scored massive jackpots.
What Makes Bingo So Attractive?
This question comes naturally when discussing bingo's surge in popularity. Why is bingo so appealing to people? From the get-go, bingo is a leisurely game that helps people relax. Bingo doesn't put you on the edge of your seat like other online games played for money, yet you still stand to make a winning by betting negligent amounts, like a pound or few. Then there is the social aspect. Bingo is definitely not a lonely game.
The chatter of the bingo hall is not lost upon online bingo rooms where many of the people engage in banter or congratulate each others' winnings. Also, the availability of different bingo rooms makes it appealing for people to pick the jackpot of their liking and in that regard, there are small pots of, say, £50, and there are really big pots of £10,000 or more. Which brings us to another reason why there are more than 350 bingo sites today just in the United Kingdom, compared to only 20 sites in 2004. The Bingo phenomenon gained even more attention in the UK, and around the world, thanks to some of the biggest bingo wins in history.
Biggest Bingo Wins
So it goes without saying that bingo is getting big. But what about the jackpots?
Several high-profile wins have given bingo its deserved exposure in the media. Unless you have heard the news you will find yourself astonished of the sheer size of the prize that had been won by a number of very lucky people.
Soraya Lowell, a mother of four from Hamilton in Scotland, won the National bingo jackpot in 2008. The prize that she took home was a superb £1.2 million. Lowell, 38 at the time, who despite the riches still works as a cleaner, shared her winnings with her neighbour who had accompanied her on that unbelievable day.
Lowell's prize had beaten the previous record winnings of Christine Bradfield in January of the same year. Bradfield, who was (and probably still is) a regular at The Castle Club in the town of Mertyr Tydfil, had won £1.1 million. Like Lowell, Bradfield also kept her job as a shop assistant at a garage forecourt and will continue to play because, as she had stated, bingo has been her favourite game since she was 18.
In the days before Christmas of 2012, a Jobcentre worker became handsomely rich and landed no less than £5.9 million in his account. All thanks to a 30p bet at an online bingo site. John Orchard of Lincolnshire had just started playing bingo before that fateful day. The record payout from a bingo site allowed John to retire five years earlier than intended and saved him from financial trouble after the factory he worked in outsourced production to China. Mr. Orchard told the media that he and his family and friends are going to have the best Christmas ever.
Unrecorded Big Bingo Wins
The above are high profile wins that could not have not gotten scooped by the media. There are many hundreds of people who have won jackpots of various sizes. Some bingo sites have running jackpots of tens of thousands of pounds. Some have jackpots counting several thousand pounds and going. The point is, these sums are not in the millions, but many people end up with hefty sums in their banking accounts thanks having played bingo.
Bingo On The Go
Bingo's increase in popularity is owed to most online bingo sites having ensured to have their platforms run on mobile devices, both Android and iOS. This has inspired many people to go out on bingo picnics or sit down for some coffee and play few games while they are at it. As we said above, bingo is a leisurely pastime and people find many different occasions and places where to play with people from all over the UK. The question that people need to ask is: what would you do if you win a gigantic bingo jackpot while out on town? Would you treat everyone at the venue you have chanced upon? Or would you keep calm and continue playing bingo until the bingo site calls you to confirm your fortunes' turn? Whatever your answer may be, you may not be too far from this prospect as the jackpots keep growing by the day and people pop in and out of the thousands of bingo rooms just in the UK.
How To Pick Your Bingo Site
Out of hundreds of bingo sites, how do you pick yours? This shouldn't worry you much because any bingo site can be your lucky one. But until your stroke of luck comes to its turn, you should look for sites that give the best promotion. There are many sites that give you money to play for free, but you have to fulfil a wagering requirement to be able to withdraw the money that you may have made. Some bingo sites give a signup bonus plus free spins on slots and some let you play for one or few days for free and following the introductory period you can make a deposit and unlock more or all rooms and jackpots. The best bingo sites, however, offer NO wagering requirements, and there are only few that do this, so if you have time do a little research. The sites with no wagering requirements let you withdraw your winnings, no strings attached. Just another good reason to start dabbing your digital bingo cards! So are you part of the bingo wave?