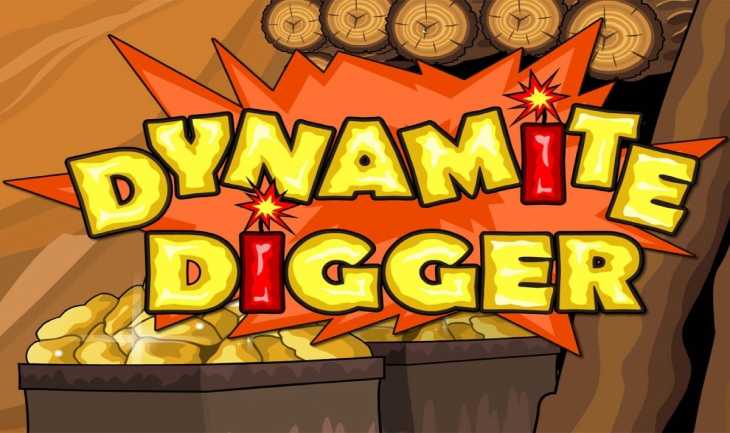 Dynamite Digger is one exciting game with explosive reels. Of course, that is not to be taken literally, although the £25,000 jackpot can sure create a booming atmosphere, regardless of where you are. The game may not have any bonus features in the traditional sense of the word, but the massive maximum payouts really make all the difference in the world. If this game sounds appealing to you, check our full Dynamite Digger review, but if you want to get the first-hand experience with the game without making a real money wager, play Dynamite Digger demo and find out how it works.
Dynamite Digger Demo Basics
Dynamite Digger has five reels and 20 paylines and if you are playing the Dynamite Digger demo version you will see exactly the same reels, buttons and features as if you were playing the actual, real money version of the game. The only difference is the fact that you don't have to wager any actual money if you're playing in demo mode.
Why Play In Demo Mode
That is the strongest reason why players choose to try out a game in demo mode first, namely, they get to see if they actually like the game before having to stake even a single penny. If fact, you don't even need to be registered at a slot or a bingo site in order to play Dynamite Digger demo, that is possible without holding an account.
If you have played a conventional video game in demo mode you probably know that the options in these games are quite limited, you don't have access to all the levels and features. That is not the case with Dynamite Digger demo, as this version looks exactly like the real money variant.
Use The Virtual Funds
Once you start playing Dynamite Digger slot in demo mode you will be awarded a sum of virtual money that you can use. These are not actual funds and if you win a jackpot you won't be getting any actual cash, but this will give you the sense of the game's dynamics and how would it look if you were to play the game with actual cash.
And don't worry about spending the virtual funds, because even if you do, you can simply restart Dynamite Digger demo and you will still get the same virtual funds at your disposal. Just a single session in demo mode will prepare you for the real money version, provided that you like the game sufficiently to give it a go with actual funds.
Dynamite Digger Free Play
The word free play is often used as a synonym for demo when it comes to slots, and this actually makes a lot of sense, since the demo mode is completely free. Dynamite Digger is particularly popular with bingo players and that is why there are a lot of bingo sites with Dynamite Digger. In fact, many of the bingo sites featured on Bingo Scanner offer Dynamite Digger, and if you register you can claim a hefty welcome bonus before you start playing.